Inventory | Safetybox | Bank | Pet Colors | Auctions | Clubs | Create a Pet | Newspaper

Entering the inexplicable world of EvoDragon, you walk upon the rough and worn-out grounds that were once walked upon by others who came to explore. Beyond the trees is a place of harmony where other users enjoy life in EvoDragon with their pets. On EvoDragon you can become one of the top dragon tamers and have many adventures.

Now we don't want to spoil all the surprises, register now to obtain your very own dragon and join in the fun today!


Easter is just 2 days away so for everyone getting last-minute things will have just enough time to grab some un-retired Easter stamps! They won't be here for long though so hurry!
---
The Eggery
is now stocking a nice new egg for everyone to collect! They're as light as air and more delicious than any other!
---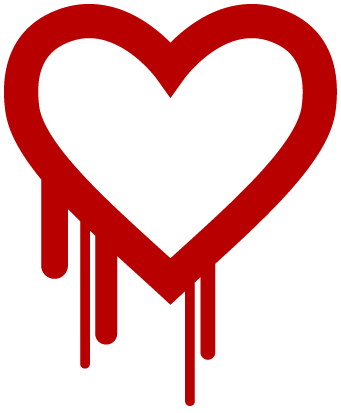 As some of you may have heard already, there has been a recent security flaw discovered on the web called "Heartbleed." Hackers could exploit the bug in order to get personal information from users on different sites like Yahoo or Imgur.
Evodragon is NOT effected by this
, but I know almost all of you have accounts on sites that have been effected by it and wanted to give a heads up about it in case any of you haven't heard about it.
The best thing to do for now is change all your passwords, delete coookies, tell your friends and family about it, and if possible, stay off the internet for a few days and hope for the best.
Read more about it on:
http://heartbleed.com/
and if you have a Tumblr, then reblog this:
http://staff.tumblr.com/post/82113034874/urgent-security-update
Stay safe everyone!
---
Over the past few weeks, our artists have slaved over their tablets for hours a day drawing every intricate little detail on each of these collectibles just for you all to enjoy! They are all stocking at each of their respective shops (with the beautiful badge being at the Gift Shop) for a limited time!
But wait! If you D-Mail Hermoine today only, you can get the entire set FOR FREE!
---
Well whacky Wolosses need their own day too and today is that day! Head on over to the Food Shop and try to grab one for yourself. Their prices are a bit high just like the other metallic eggs, so keep a look out for some to pop up in the auctions or the magical willow. Try to win some at Advanced Quester too and get lots of other goodies from that as well!
0 users online / 1 new users today
Support Ticket
•
Staff
•
Referrals
•
Rules
•
Contact Us
•
Apply
•
Terms & Conditions
•
Help